ABC and Food for the Hungry PH join hands for Condor Community project in Norzagaray, Bulacan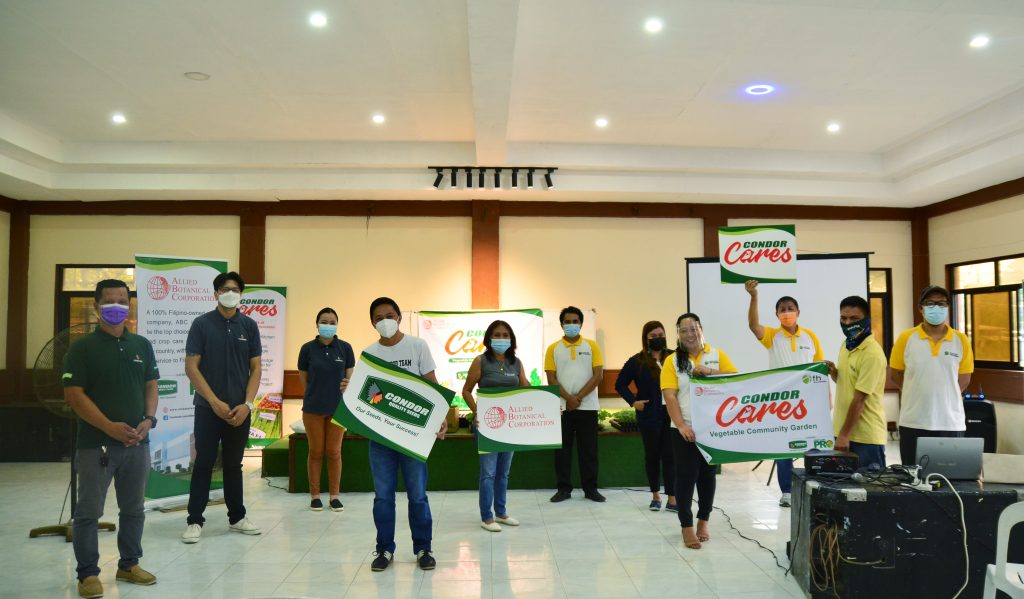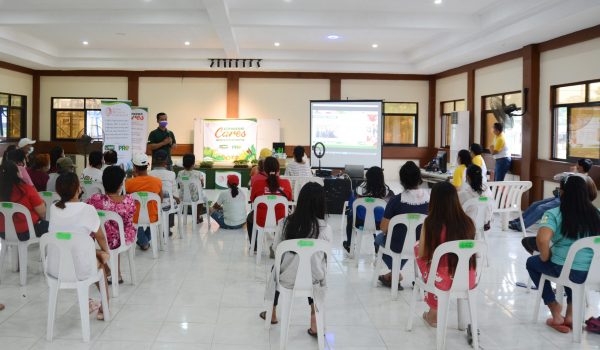 ABC and Food for the Hungry (FH) Philippines will work together to help Norzagaray communities establish their home gardens.
On 11 June 2021, ABC and FH Philippines led the ceremonial turnover of farm supplies and short training on vegetable production as part of ABC's Condor Cares: Vegetable Community project.
ABC turned over Condor seed packets and seedlings, Crop Care PRO fertilizers, and other gardening tools to 60 household parents of barangays FVR, Bigte, and Minuyan. The said barangays are community beneficiaries of the FH Livelihood Sector, Bulacan cluster.
Moreover, as the community beneficiaries do not own land areas for farming, ABC and FH Philippines promote home gardening using recyclable containers and other environment-friendly materials. Area Sales Manager Mr. Giovanni Monta discussed the basics of vegetable production through conventional farming practices and urban gardening.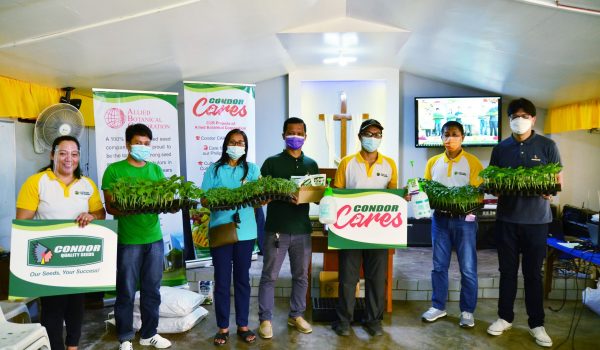 Mr. Arturo Balagtas, President of the Association of 4Ps beneficiaries of Brgy. FVR expressed his gratitude for the short training and further said that the added information about home gardening would be shared with 300 4Ps beneficiaries in the area.
After the training, FH parents provided feedback about the Condor Community project and the vegetable production training. They shared that vegetable home gardening will help save some expenses for food and allow additional income-generation means if they sell the produce.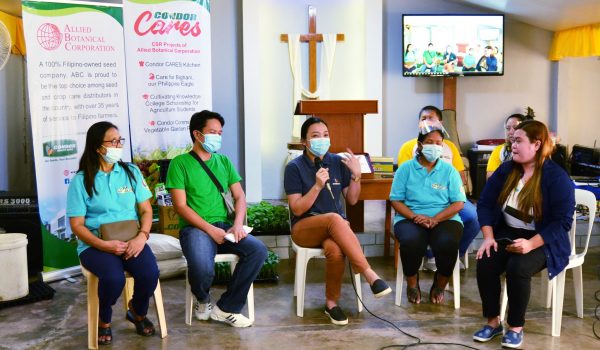 ABC and FH Philippines conducted project activities in two separate locations to ensure the observance of  Covid-19 health and safety protocols.
The morning session was held in Brgy. FVR, among 30 FH parents. Norzagaray Municipal Agriculturist Engr. Agapito Pascual and Barangay Secretary of FVR, Mr. Reynald Umbaña graced the ceremonial turnover and short training for the community. They shared that the Municipal Agriculture's office and the Sangguniang Barangay are always ready to provide necessary resources for the households and support for community projects.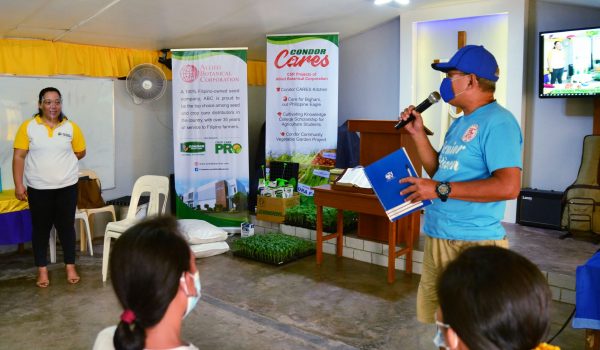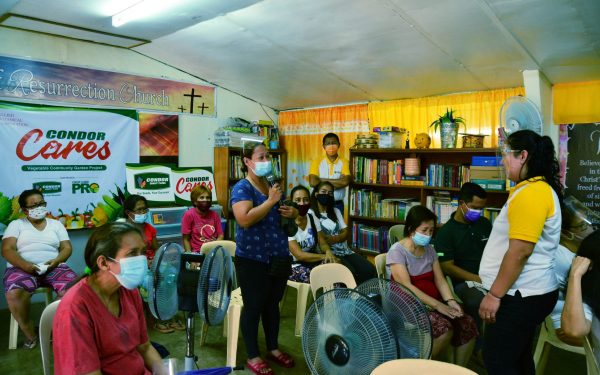 The afternoon session was held in  Barangay Bigte Multi-Purpose Hall. Brgy. Bigte Chairman Jovina Lamadrid participated in the ceremonial turnover and training among 30 beneficiaries from Brgy. Minuyan and Brgy. Bigte, Norzagaray Bulacan. She thanked the FH Philippines' service to the community for five years now and its new initiative with ABC.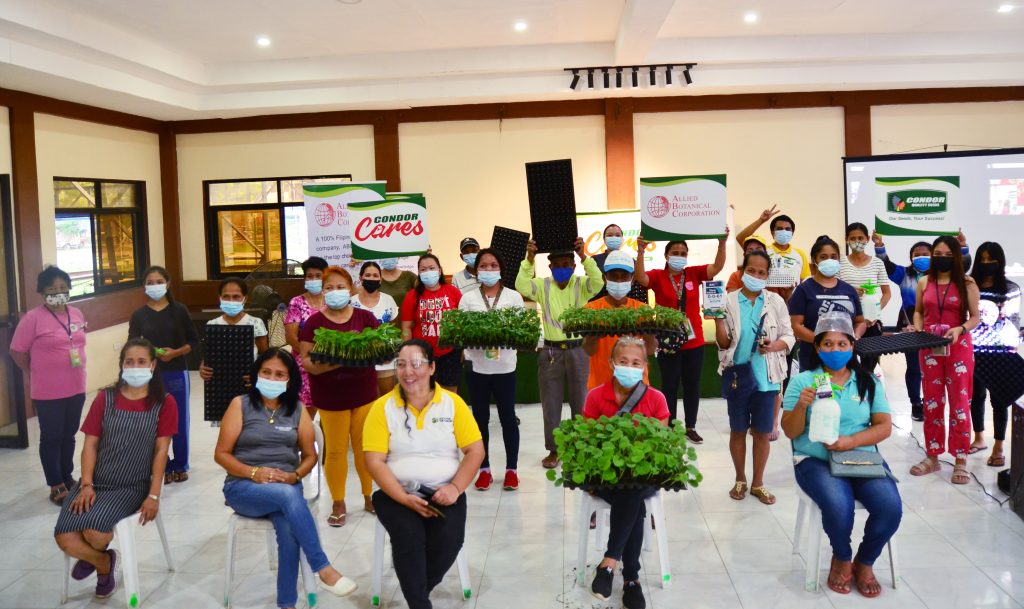 Regional Manager for Southern Tagalog, Mr. Raul Itong expressed his gratitude for the partnership between ABC and FH Philippines. Furthermore, during his opening message, he hopes that FH parents will continue to practice what they will learn from container gardening training, emphasizing its health and economic benefits for the households.
ABC and FH Philippines will further explore more communities served by FH in other regions for Condor Community project implementation.
FH Philippines is a Christian non-profit organization that serves the country's vulnerable communities since 1979. They work in various areas in the Philippines, such as Metro Manila, Bulacan, Bicol, and Eastern Visayas.
About Condor Community Project:
Aligned with ABC's vision towards safe and healthy communities and to help address the food insecurity during the Covid-19 pandemic, Condor Cares: Vegetable Community Garden project aims to help its partner-beneficiaries establish community gardens in various regions of the country. 
ABC provides various communities with Condor Seeds, Crop Care PRO fertilizers, and other farm tools and conducts training on sustainable vegetable production.
ABC partners with non-government organizations serving vulnerable groups of the society and local government units with established community gardens.
***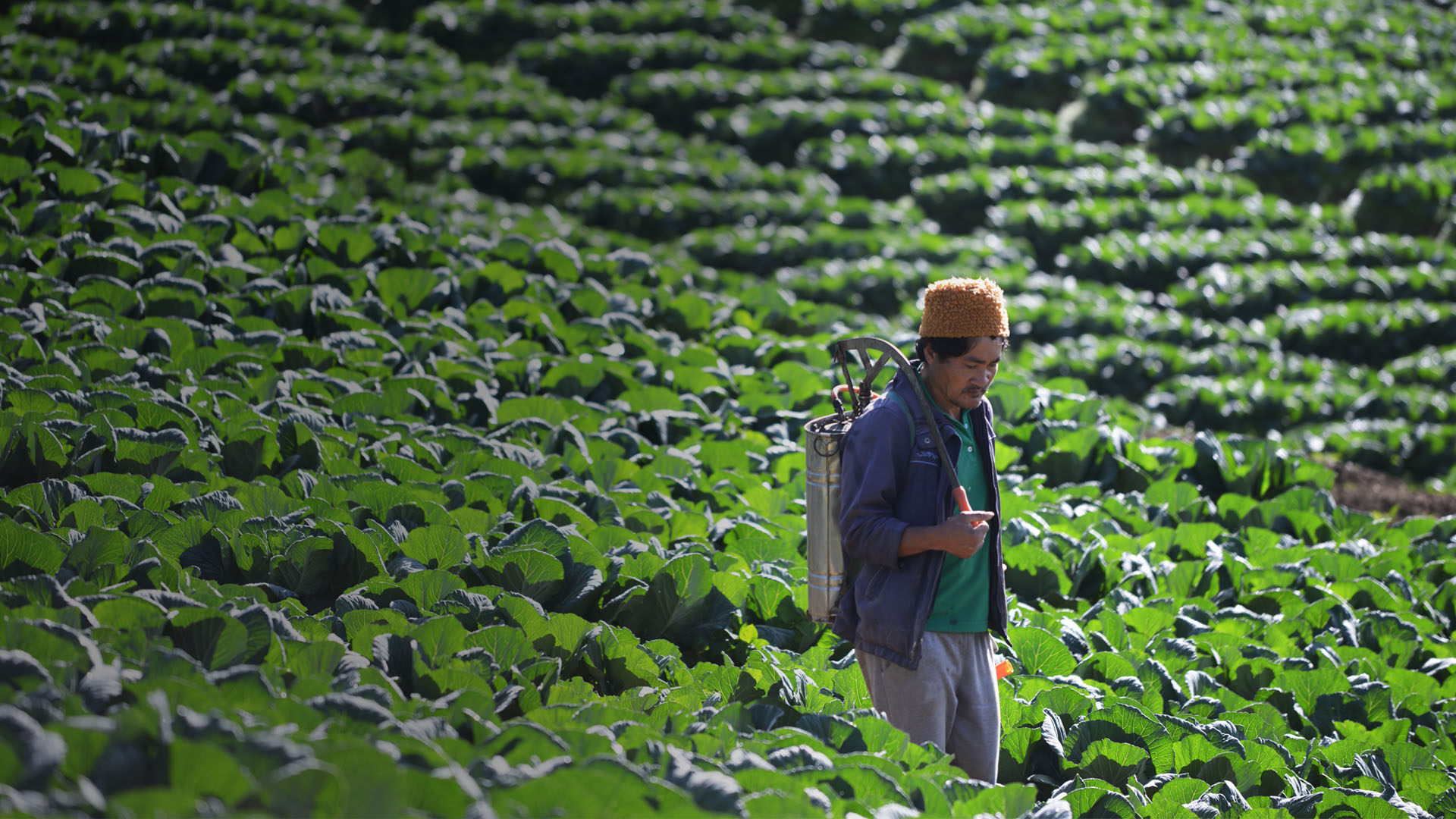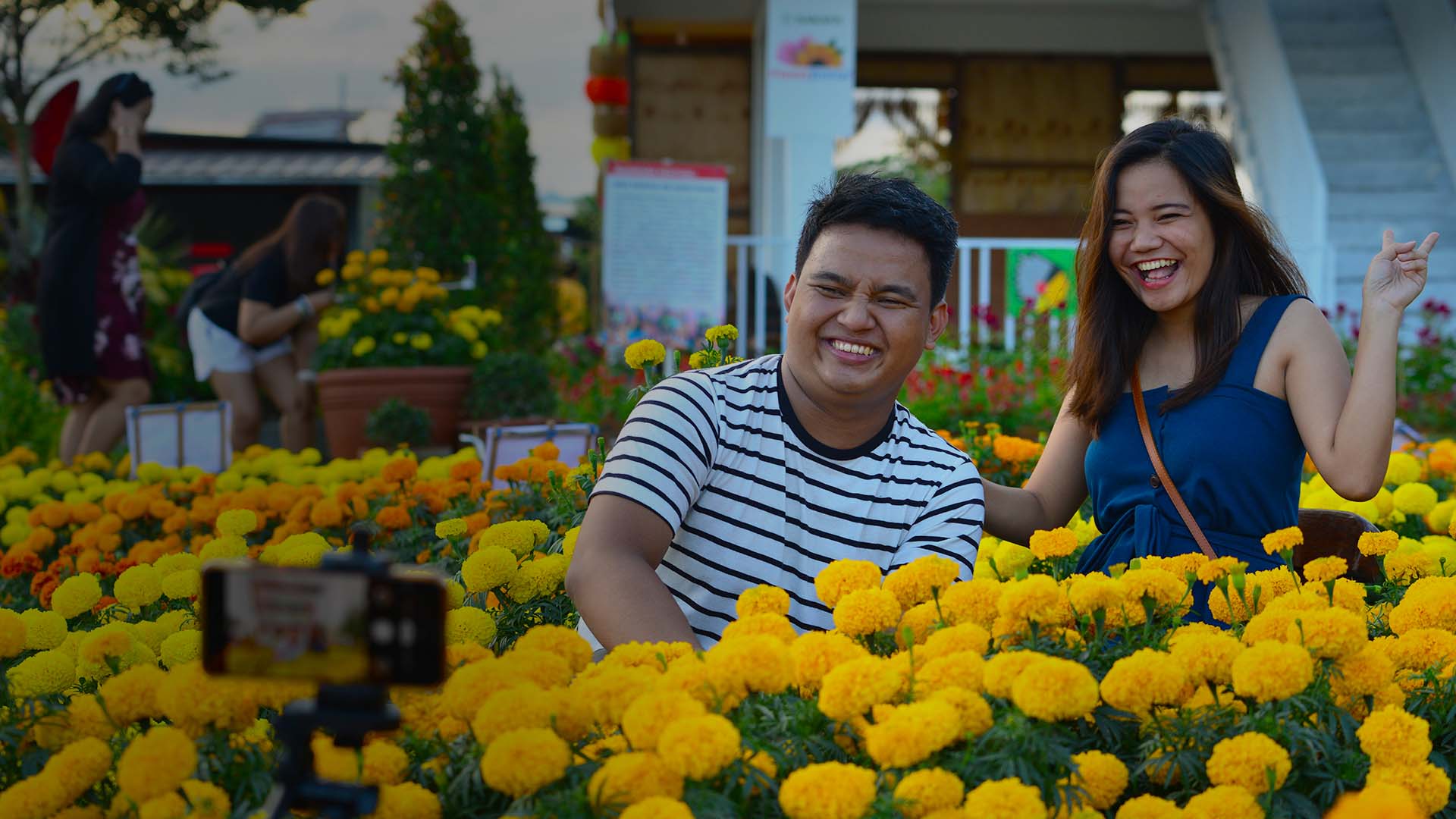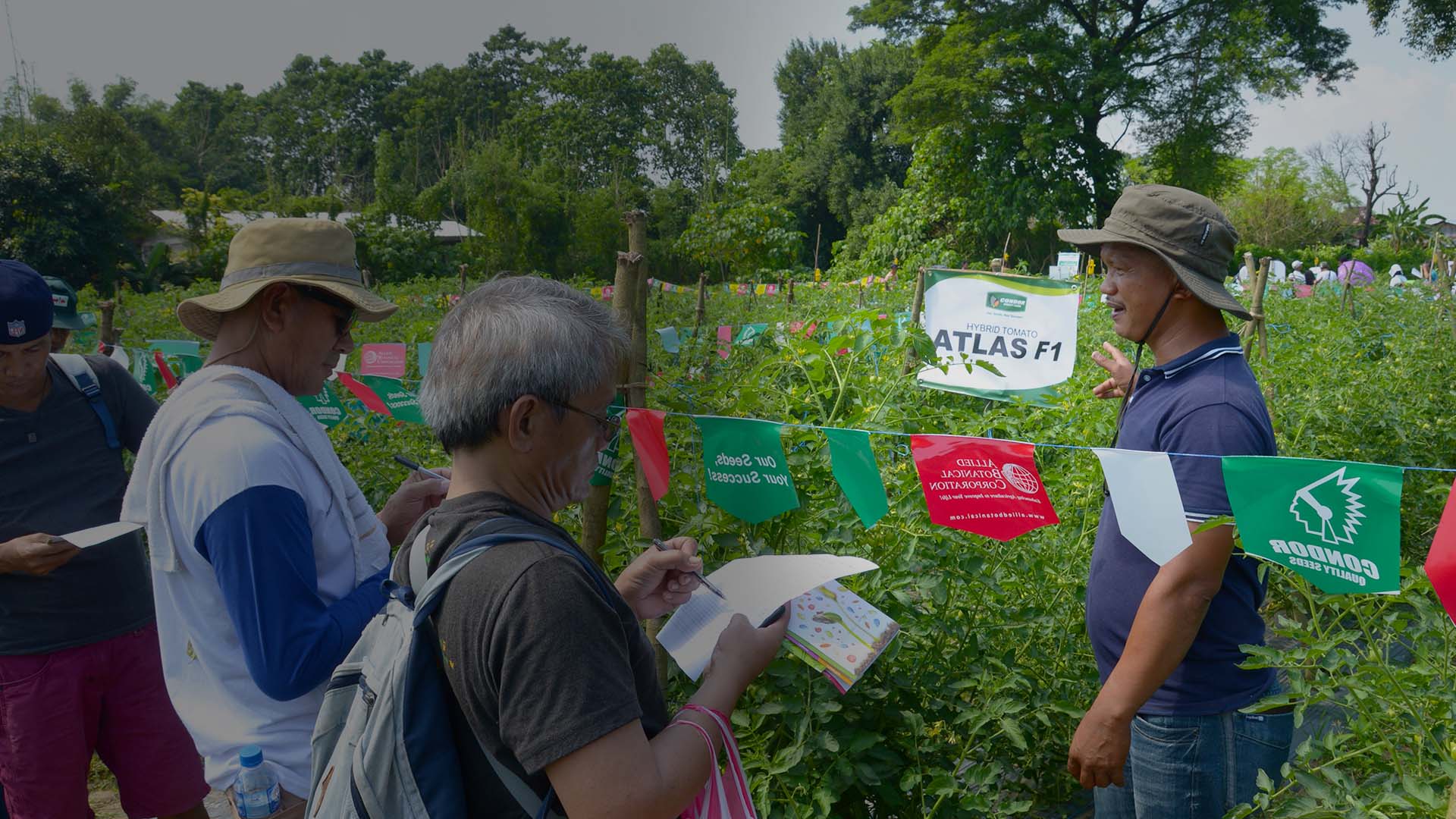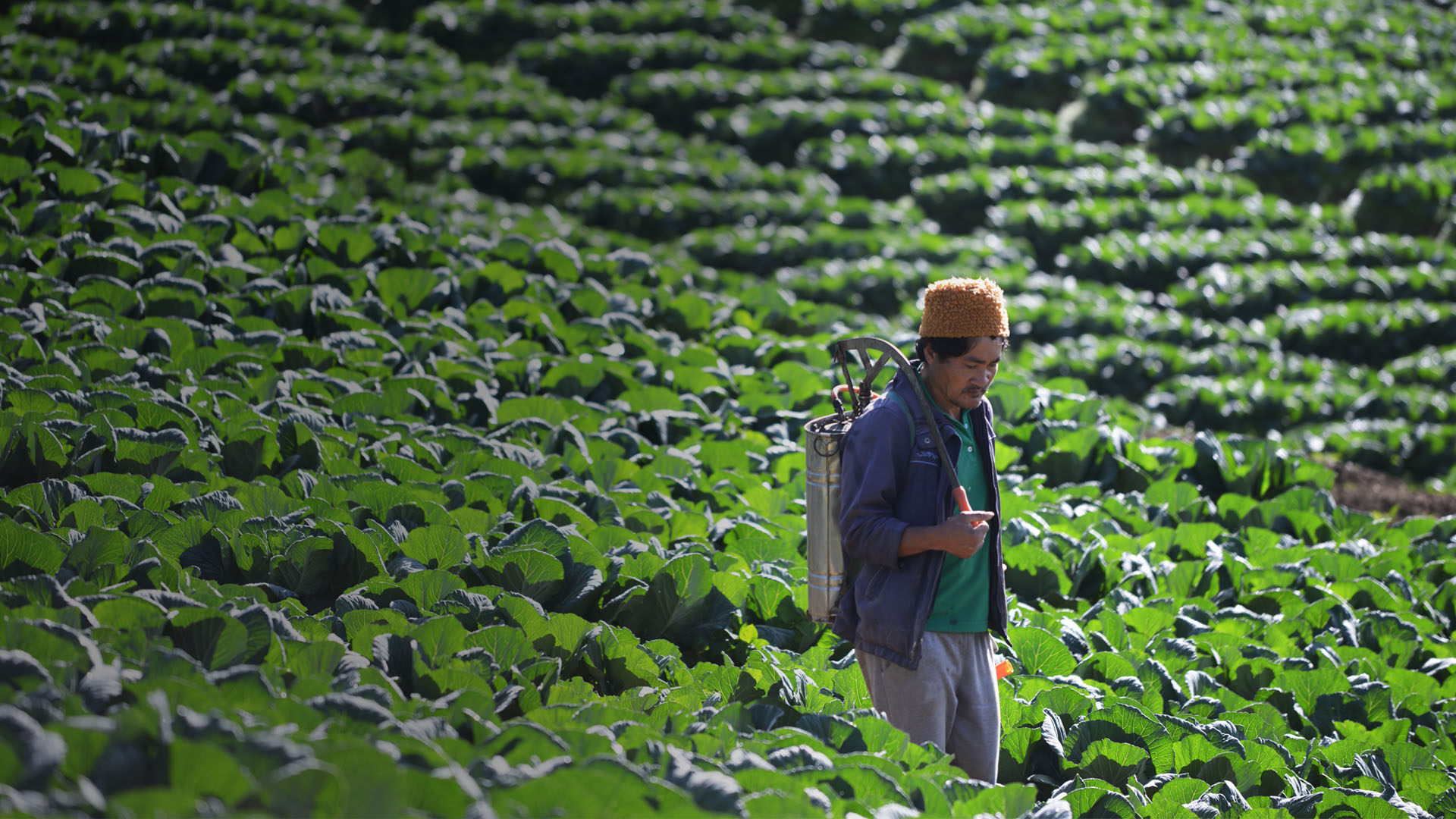 We believe in upholding our service to the community as the primary motive of our daily operations.
The satisfaction of our end-users will always remain a priority and to that end, we only carry the highest quality products available in the global market.
LEARN MORE